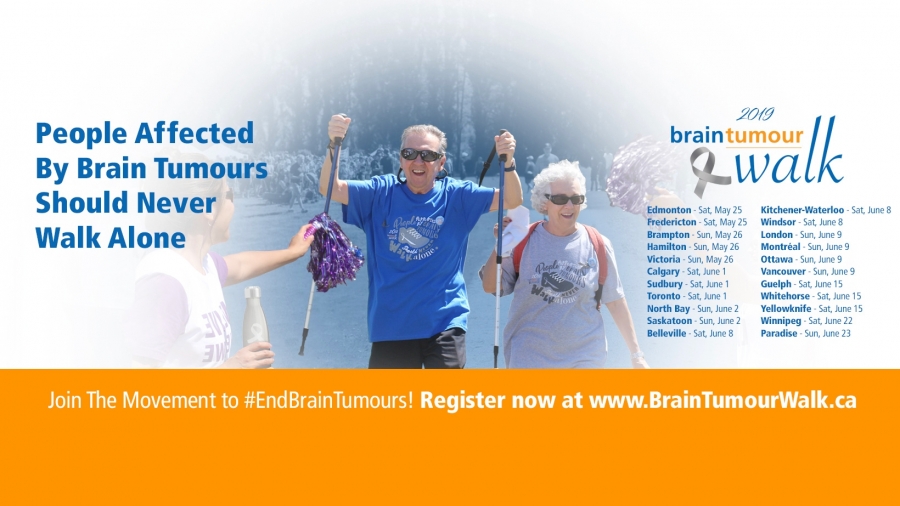 JOIN THE MOVEMENT TO END BRAIN TUMOURS

Walk to raise funds to support your brain tumour community. These funds go towards life-changing research, support programs, information, advocacy, awareness, and HOPE. You can help reach the national goal of $1.6 million!

Individuals, family teams, health care teams, research teams, corporate teams – Together we can change the lives of the estimated 55,000 Canadians living with a brain tumour.

Whether you've just begun your journey, you're celebrating as a survivor, or you have lost someone close to you, you're invited to be a part of the movement to end brain tumours.

Find a Brain Tumour Walk Near You!